Concrete Testing Services
Concrete Testing Services
Concrete Testing Services
The Research and Education in Advanced Transportation Engineering Systems (CREATES) has a wide
range of capabilities for testing concrete/mortar. A brief of each test we perform is given below.
Aggregate Testing
Moisture Analyser
Sieve shakers
Sieves
Oven to dry fine/coarse aggregates
Specific gravity
Materials Finer than 75 micro
Abrasion test
Fresh concrete properties
Mortar mixer
Concrete mixtures with a range of sizes up to 8 (ft) 3
Slump test
Flow table
Air content (pressure and volume)
Temperature
Sampling
Vibrating table/Poker
Calorimeter
Manufacture of hardened Concrete Test Specimens with mechanical and durability testing
Curing room (and boxes) with controlled temperature and humidity
Plastic and steel molds with a range of sizes
Cylinder capping equipment
Reinforced steel bar bender
Diamond blade concrete saw
Compressive strength and flexural strength
Resistance to freeze-thaw cycles
Resistance to carbonation
Chloride mitigation testing system
Permeability test
Walk in freezer (+20 °C to -20 °C)
Non-Destructive (NDT)
Ultrasonic Pulse velocity
Schmidt HAMMER TEST (digital and manual)
Concrete Resistivity Meter
Demec strain gauges
Temperature/humidity probes
Thermal imaging
Structural testing
Accu-Teck Touch 500 (compression test for cubes and cylinders)
Proceq fully automated pull-off adhesion tester
CONTACT
For more information about concrete testing, please contact Dr. Shahriar Abubakri
(abuabkri@Rowan.edu).
DESCRIPTION OF EQUIPMENT/TEST METHODS
Carbonation cabinet:

CO2 present in the atmosphere causes a chemical reaction with the cement hydration products,
resulting in the formation of calcium carbonate (CaCO3). The reaction leads to a decrease in pH values
of cementitious materials. When the pH value drops below 9, the protective passive oxide layer is
destroyed, and corrosion is initiated. Therefore, carbonation is known as the major cause of
deterioration of concrete structures. The depth of carbonation in cementitious materials is governed by
the accessibility of carbonate ions and the reactivity of the diffused carbonate ions with the binder gel.
Factors include concrete permeability, free lime content, the binder gel, the pore solution, humidity,
porosity, co2 concentration, and binder type and content.
The rate of carbonation can be determined by monitoring the depth of carbonation over a period of
time and calculated from the equation below:

   dk=  d0 + k√t                                                             Eq 1

Where dk is the depth of carbonation; d0 is the initial depth of carbonation; K is the carbonation coefficient, and t is the duration of exposure.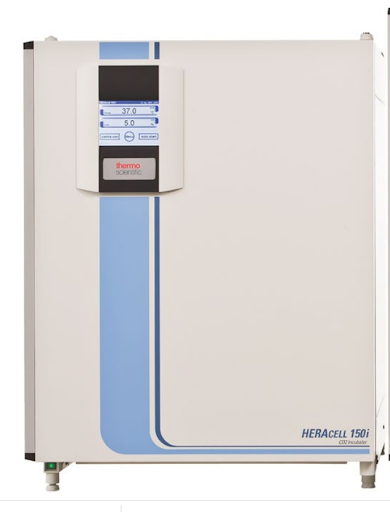 Figure 1 : Carbonation cabinet
Chloride migration testing system

Rapid chloride permeability test (ASTM C 1202 or AASHTO T 277)

A critical factor for the durability design of concrete structures is restricting the movement of aggressive
ions (such as chloride ions) into the concrete to prevent degradation of concrete and corrosion of
reinforcement. The rapid Chloride Permeability test (RCPT) is the most common test method to
determine the electrical conductance of concrete and evaluates concrete's ability to resist chloride ion
penetration.
The concrete samples, Φ200 mm × 50 mm discs immersed in sodium chloride solution on one end and in sodium hydroxide solution on another, are subjected to a fixed potential difference of 60 dc voltage to
determine their electrical conductance. The current is recorded for a duration of 6 hours, and then the
total charge passed is calculated by plotting the current versus time based on the Trapezoidal rule as
shown in eq. 2:

Q = 900 (I0 + 2I30 + 2I60 …+ 2I300 + 2I330 + 2I360)            Eq. 2

where Q = charge passed, C; I0 = current (amperes) immediately after a voltage is applied; and It =
current (amperes) at t min after voltage is applied.

The level of chloride ion penetrability is evaluated using the guideline provided by AASHTO, as shown in
Table 2-3. This is based on the calculated total charge passed through the concrete. "High" chloride ion
penetrability is typical on conventional Portland cement concrete (PCC) with a high water-cement ratio
(>0.6), while "moderate" penetrability on the moderate water-cement ratio (0.4-0.5), and "low"
penetrability on low water-cement ratio (< 0.4) conventional PCC. The "very low" chloride ion
penetrability can be achieved in latex-modified concretes and "negligible" on polymer-impregnated
concretes.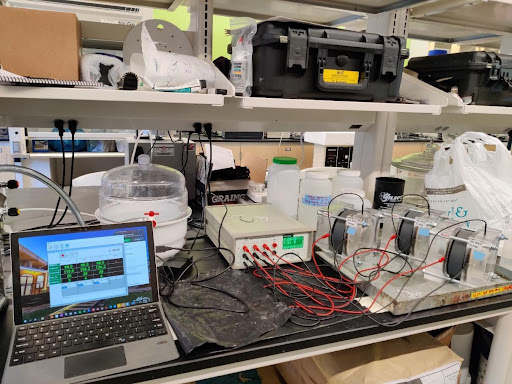 Figure 2 : Rapid chloride permeability test
Freeze-Thaw

Resistance of concrete structures to freeze-thaw cycles is one of the essential concrete durability
properties for regions where cold winter conditions occur. Concrete exposed to cold weather may
undergo two types of deterioration: internal damage and surface scaling. Internal damage is caused by
severe deterioration induced by hydraulic, osmotic, and crystallization pressure accompanying water
phase change and ice formation inside the porosity. Scaling consists of a progressive detachment of
concrete masses from the exposed surfaces.

The most common method to determine the resistance of concrete to freeze-thaw cycles is by
simulating the exposure of specimens to rapid repeated freeze-thaw cycles (wet or dry).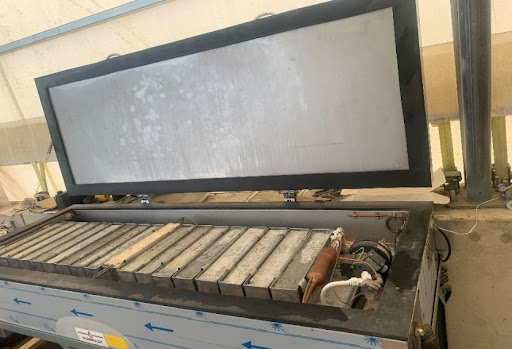 Figure 3 : A cabinet to simulate rapid freeze-thaw cycles
German's Water Permeation Test (GWT)
Concrete with high permeability allows deleterious materials such as water, CO2, SO2, and chloride to
penetrate through the pores of the concrete and react with the reinforcement. German's Water
Permeation test (GWT) is a test method to evaluate the water resistance ability of a material and can be
applied in laboratory tests and in-situ concrete examinations. A pressure chamber containing a
watertight gasket is secured tightly to the specimen's surface, filled with water, and the water is allowed
to penetrate into the concrete. The selected pressure, usually 100 kPa, is maintained by a micrometer
gauge that pushes a piston into the chamber as the water is absorbed into the surface. The movement
of the piston over time signifies the permeability of the material. The test may be conducted until there
is no further piston movement, which usually lasts for about 5-10 minutes, depending on the concrete
quality. The water flux, q, can be calculated from Eq. 1:

q = B (g1 – g2) / (A x t) Eq. 3

where B = area of the micrometer pin being pressed into the chamber water, g1 = micrometer gauge
reading before the test has been performed, g2 = micrometer gauge reading after the test, A = water
pressure surface area, and t = duration of the test.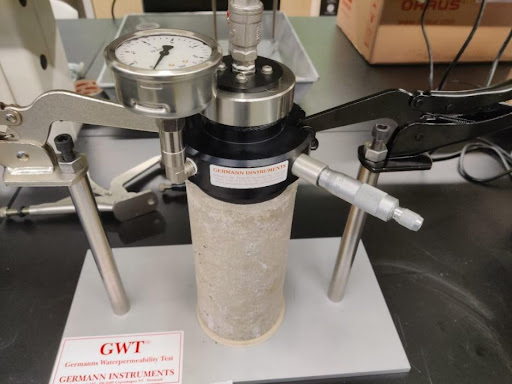 Figure 4 : German's Water Permeation Test (GWT)
Heat of hydration:

When cement is mixed with water, chemical reactions called hydration will take place. The hydration
process of cement is highly exothermic, and it is measured in the milliwatt (mW) range. The heat of
hydration generated from the early hydration of cementitious materials is typically measured with a
calorimeter. The measurement of the reaction rate in a calorimeter is continuous and recorded in real
time. This provides visibility into the behavior of cement paste, concrete, or mortar in a way that
traditional testing such as set time or compressive strength tests could not.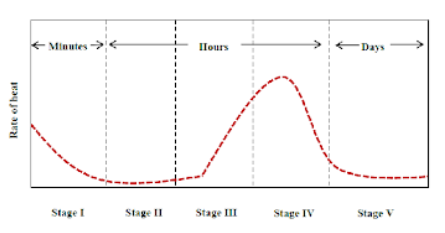 Figure 5 : Stages during hydration process of plain concrete
Data Loggers:

CR1000X series: this is ideal equipment for temperature measurement.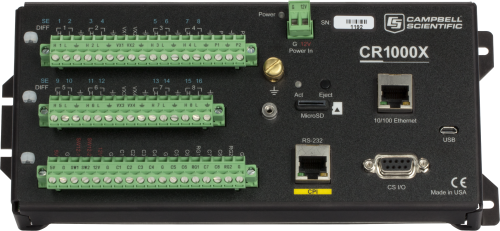 Figure 6 : CR1000X data logger
Moisture analyzer

Moisture analyzer offers a variety of moisture analysis applications such as percent moisture
determination, percent solid determination, and weighting.
Capacity: 90 g
Temperature range: 50 to 160 C
Repeatability: 0.2 % (3 g sample), 0.05% (10 g sample)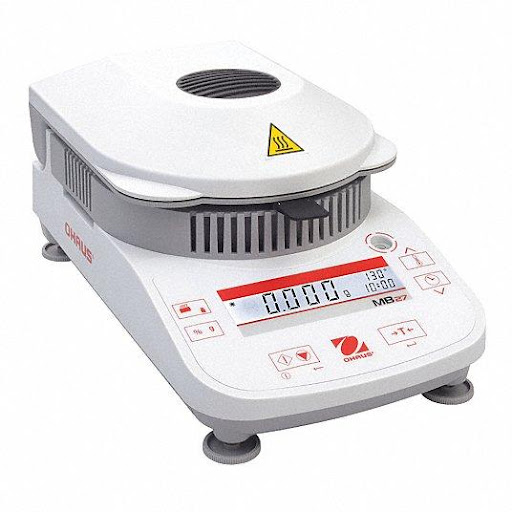 Figure 7 : Moisture analyzer
Mortar mixer:

Automatic programmable mortar mixer to mix mortars and cement pastes to the requirements of
standards.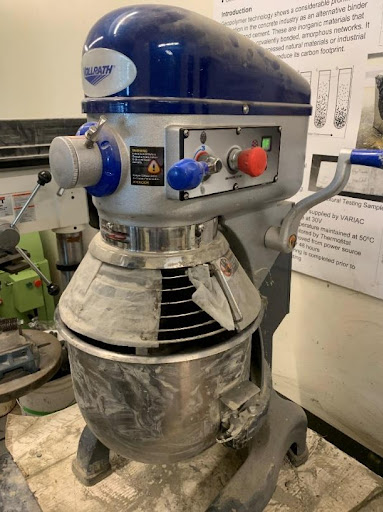 Figure 8 : Mortar mixer
Concrete mixers:
Creates has a range of sizes of concrete mixers required for batching materials.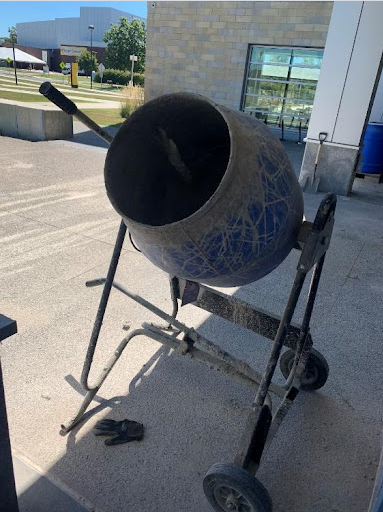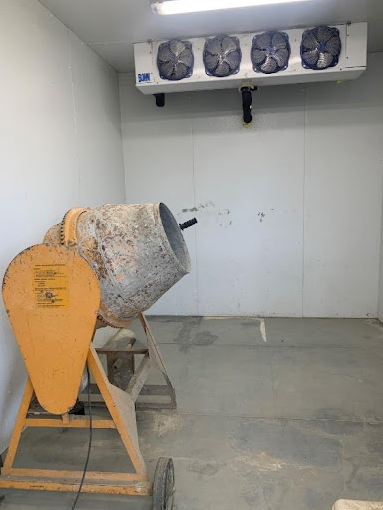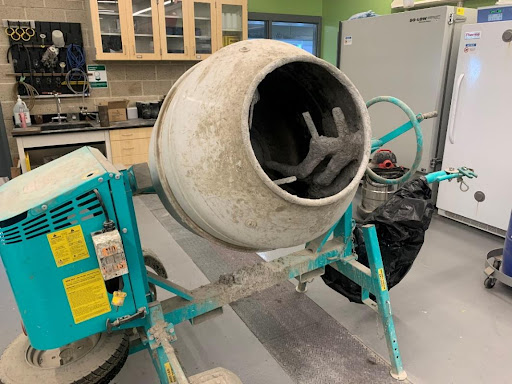 Figure 9: Concrete Mixer