CREATES Webinar: Wrong-way Driving: Data Collection and Safety Countermeasures
CREATES Webinar: Wrong-way Driving: Data Collection and Safety Countermeasures
CREATES Webinar: Wrong-way Driving: Data Collection and Safety Countermeasures
MARCH 30, 2022
Registration is OPEN for CREATES Webinar presented by Ph.D. Candidate Parisa Hosseini.
April 29, 2022 – Noon-1pm (Participants may request a 1-hour PDH Certificate)
This webinar will inform on a methodology to identify actual WWD crashes from potential WWD crashes in police reports by using machine learning techniques. In terms of the safety countermeasure, the webinar will also inform on several ITS technologies implemented by different transportation agencies for preventing and mitigating WWD crashes and incidents. Finally, regarding the education component of safety countermeasures, the results of an evaluation on the level of familiarity amongst drivers of different age and experience with respect to WWD crashes will be presented.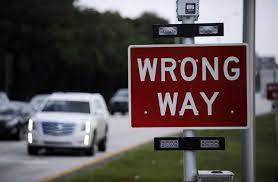 Wrong-way driving (WWD) crashes have raised safety concerns for transportation agencies in recent years. This type of crash is rare and inclined to cause severe injuries and fatalities. In order to analyze WWD crashes, initially, there is a need to obtain WWD crash data. However, it is time-consuming to identify actual WWD crashes from potential WWD crashes in large crash databases. Therefore, it is necessary to develop a methodology to reduce the time of manually verifying potential WWD crashes. In recent decades, transportation agencies have developed and implemented various countermeasures to combat WWD issues, including engineering, education, and enforcement. Among the engineering countermeasures, currently, most efforts are focused on the application of Intelligent Transportation Systems (ITS) technologies. While numerous previous studies focused on engineering and enforcement components; in most cases, the education component has been underrepresented.